Videos & Podcasts
Clinicians discuss managing IBS-D and how they connect with patients who live with IBS-D
Access insights >
Resource Center
Clinical tools and resources to aid in discussions with patients, IBS-D diagnosis, and treatment
View resources >
Events Calendar
Upcoming live and virtual events with content that may be relevant for your practice
See events >
Popular on GastroHub IBS-D
Direct access to resources for managing IBS-D.
My Approach: Making a Positive
IBS-D

Diagnosis
Mackenzie McArthur, PA-C, demonstrates how she uses a guideline-based approach and clinical criteria to make a positive diagnosis of IBS-D.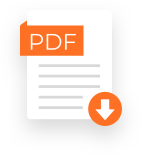 IBS-D Symptom Questionnaire
A guide for patients to assess their symptoms of abdominal pain and diarrhea. Share with your patients prior to or during their visit to help facilitate a more productive discussion about their symptoms.
Download PDF >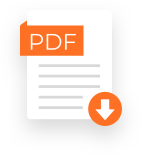 XIFAXAN Dosing for IBS-D
Review the recommended dosing for IBS-D in adults and for the reduction in risk of overt hepatic encephalopathy (HE) recurrence in adults. Refer to this dual-indication card for XIFAXAN dosing – includes the ICD-10 code* for IBS-D.
Download PDF >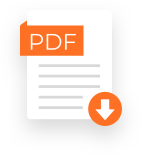 XIFAXAN Patient Brochure
Informational brochure for patients that provides an overview of IBS-D and treatment with XIFAXAN, including how XIFAXAN works, how to take XIFAXAN, efficacy, safety, and most common side effects. Provide this brochure to patients to help them understand treatment with XIFAXAN.
Download PDF >
XIFAXAN Savings Card
Most eligible† patients with commercial insurance and coverage for XIFAXAN may pay as little as $0 for their XIFAXAN prescription. Maximum benefits and other restrictions apply.
Get savings card >
*The ICD-10 Codes and all other patient-access-related information are provided for informational purposes only. It is the treating physician's responsibility to determine the proper diagnosis, treatment and applicable ICD-10 Code. Salix Pharmaceuticals does not guarantee coverage or reimbursement for the product.
†Patient is not eligible if he/she participates in or seeks reimbursement or submits a claim for reimbursement to any federal or state healthcare program with prescription drug coverage, such as Medicaid, Medicare, Medigap, VA, DOD, TRICARE, or any similar federal or state health care program (each a Government Program), or where prohibited by law. Patient must be enrolled in, and must seek reimbursement from or submit a claim for reimbursement to, a commercial insurance plan. Offer excludes full cash-paying patients. Maximum benefits and other restrictions apply. Visit https://xifaxan.copaysavingsprogram.com/ or call 1-866-XIFAXAN for full eligibility criteria, terms and conditions.